Promote NFT Collection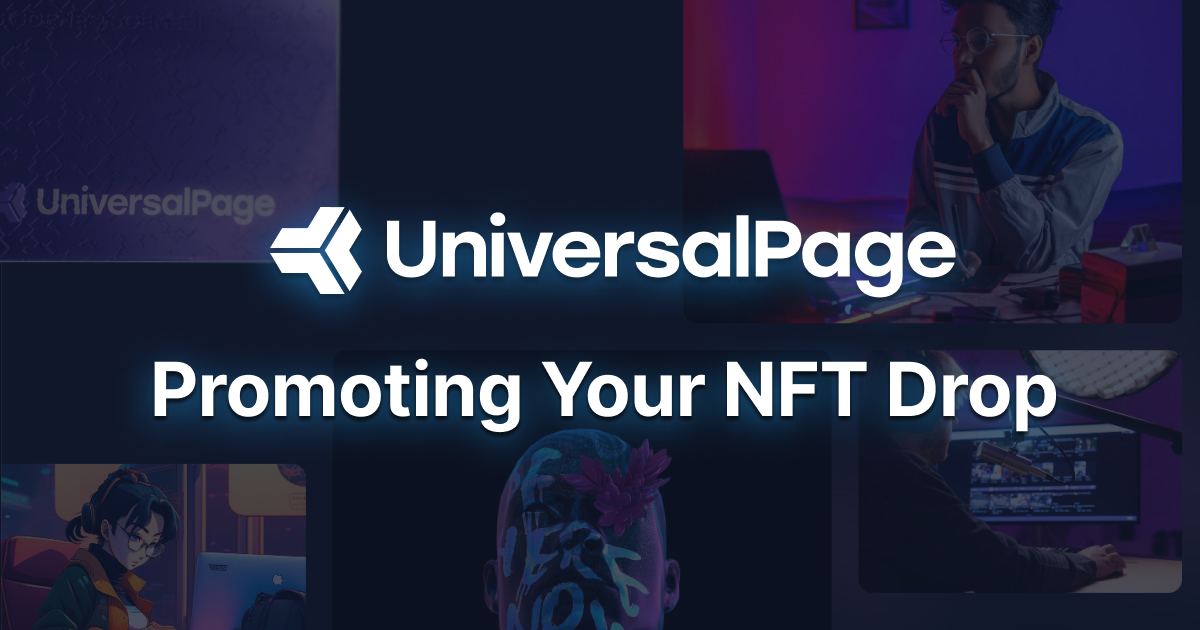 Ultimate Strategies for Promoting Your NFT Collection: A Comprehensive Guide.
Creating an NFT collection can be challenging, but after working tirelessly to create your unique digital art, you want it to reach the appropriate audience. To help with this, we have compiled a list of strategies to promote your NFT collection.
Building in Public
One effective strategy for promoting an NFT collection is "building in public". This means sharing the process of creating your collection with your audience while you are building it.
Transparency Builds Trust
Sharing your journey helps build trust. It provides them with a unique insight into your creative process, the effort that goes into each collection item, and the story behind it. This can help enhance the perceived value of your NFTs.
Direct Engagement
Building in public enables you to engage directly with your audience, receiving immediate feedback and making adjustments based on their input. This direct line of communication can foster a sense of community, adding value to your work and encouraging a loyal following.
Your project's public visibility can attract people interested in backing your project. With each update, you show your progress, consistency, and commitment.
Promoting Learning and Collaboration
Your experiences can be a learning tool for novices and fellow creators in the NFT space. This could lead to new opportunities for collaboration, expanding your network, and bringing more visibility to your collection.
Organic Marketing
As you publicly share your progress and experiences, you naturally pique the interest of onlookers. This method can serve as organic marketing and is a perfect opportunity to promote your upcoming NFT collection.
Understand Your Audience
It is crucial to understand the needs and interests of your community. Blockchain communities can sometimes be compared to tribes, each with a distinct dynamic, sometimes even languages and phrases.
If you have selected a blockchain to launch your collection, becoming a part of that community is essential. Engage with people on Twitter, Discord, Reddit, or any other places where they communicate. Be active and contribute to the conversation without expecting anything in return. Develop a genuine interest in the technology and other projects built on that chain, and keep up with what's happening within those communities. Doing so will assist you when you are ready to communicate your message by speaking their language. You could incorporate traits that resonate with the community into your collection items.
This will require effort and genuine interest. You cannot fake this. You must engage and know your potential buyers before launching your collection.
Promote on Social Media
Promoting your NFT work on social media platforms like Twitter, Reddit, Discord, Instagram, YouTube, and the Web3 variants of these platforms like Orb, Lenster,and Common Ground, increase awareness and visibility. Regular updates about your collection and engaging directly with your followers can lead to higher interest and prospective buyers. Be active, engage with people, and post regularly.
Partner with a NFT Platform
A strategic partnership with an NFT platform could be advantageous for your collection. One such platform to consider is Universal Page.
Universal Page is a platform that provides creators with no-code tools to efficiently launch their own NFT collection. The platform enables you to deploy smart contracts, reference creators on-chain, set on-chain royalty settings, create a customized drop page, and access a launch dashboard that provides all the necessary tools. Universal Page does not only offer a platform for launching your collection but also serves as a dependable partner in promoting your work.
Once you have scheduled your NFT drop, promoting it on as many platforms as possible is essential. This will help generate interest and ensure that as many people as possible know about your project before it goes live. You can add your drop to NFT drop calendars and platforms that feature upcoming NFT drops.
Launching on Universal Page will make your custom drop page available before the drop goes live. Share the link to your page in places such as NFT Calendar, HackerNews, Product Hunt, X, Facebook groups, Discord Servers, etc., to reach a wider audience. You can find a list of places to submit your NFT drop here.
Paid promotion
As the launch date approaches, you may consider paid promotions to increase visibility. One good option is sponsoring newsletters that are targeted to the NFT community, such as NFT Daily, NonFungible.com, and The Drop.
Conclusion
As a creator, it is crucial to promote your NFT collection from the beginning. Whether you are building in public or not, it is important to understand your audience, stay active, engage with the community, and develop a launch strategy. Opting for paid promotions, such as sponsoring newsletters or collaborating with an NFT launchpad, could take things to the next level. While your project's art, utility, or roadmap is critical, leveraging these promotion strategies is necessary for your NFT collection to receive the attention it deserves.