Get paid in LYX through your Universal Page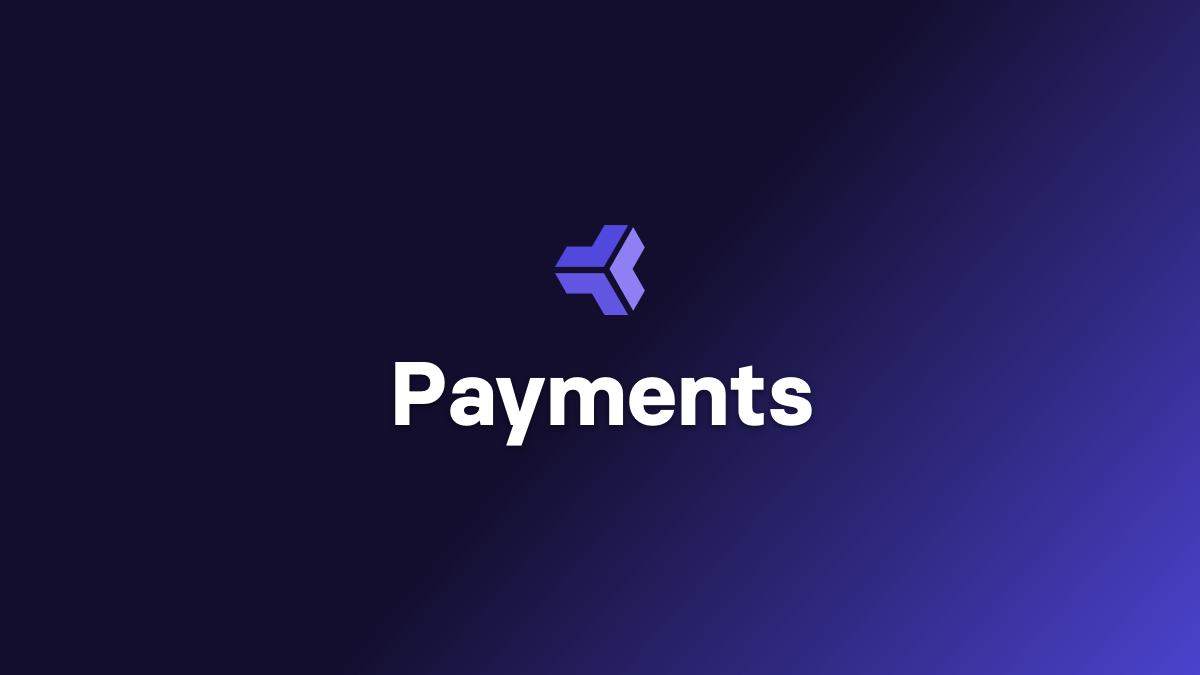 The easiest way to get paid in $LYX
Getting paid in $LYX will be super easy when you own a Universal Page. Simply enable the "Pay Button" and share the link to your page.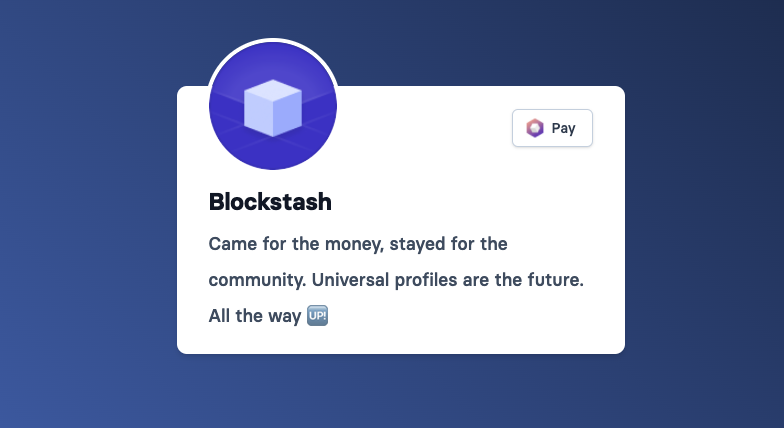 Sending $LYX to someone's Universal Profile is just a couple of clicks.
You can leave a message to tell the person what you are paying for. Or simply sent someone a tip with a thank you message. Or if you just want to brighten someones day, some $LYX and a bunch of emojis!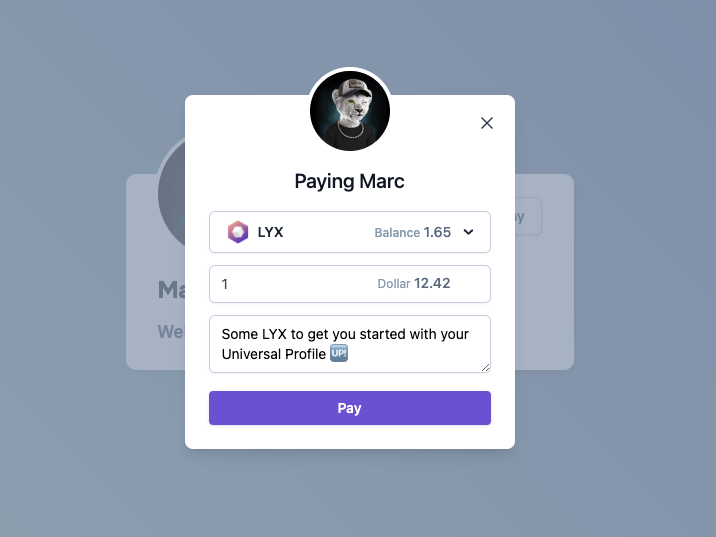 Inside the admin, where you manage your Universal Page, you will have your overview of sent and received payments that happen through this Pay Button. You can easily inspect the full transaction happening on the Lukso blockchain using Blockscout.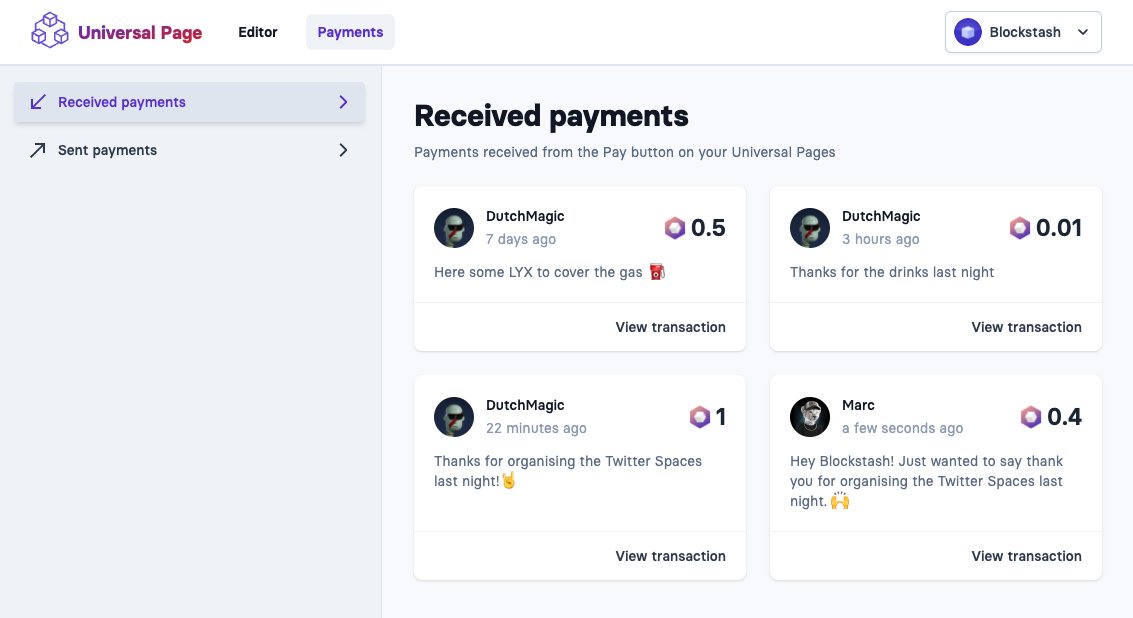 Join the discord if you want to stay informed about the project and check out this demo video on Twitter.