Simple guide on how to get started with Universal Page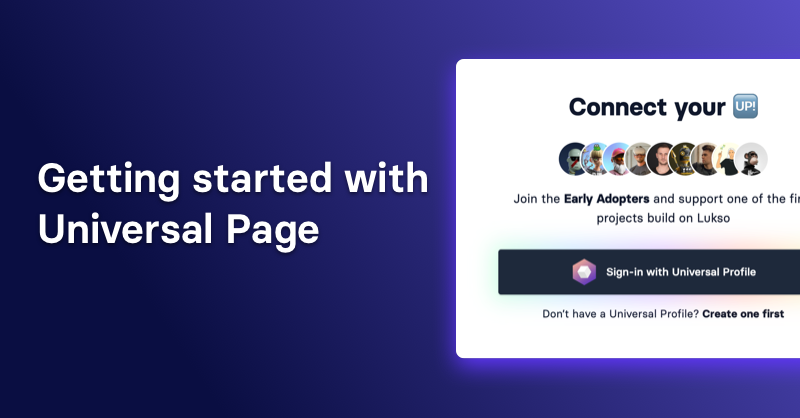 Getting started
Universal Page is a tool that empowers creators by letting them build their own personal marketplaces to create and sell directly to their audience. It can also be used as a nice way of launching your own website to show off your Universal Profile and the NFTs you own on the Lukso blockchain.
If you own a Universal Profile you must own a Universal Page.
Getting started with Universal Page is simple. Just follow these steps:
Download the browser extension
Download the official Universal Profile browser extension and create a Universal Profile. If you have the Metamask extension installed, make sure you disable it.

Connect your profile
Go to https://universalpage.dev/login (Test environment) and connect your profile. If you have the Metamask browser extension, please make sure you have disabled it. It does not work well together with the Universal Profile extension.

Mint the NFT
Find an available Universal Page Name (UPN). This name serves as your unique identifier and also becomes the domain for your page (universal.page/). You can mint your first UPN NFT for free!

Create and customize
Customize your Universal Page. Change the look and feel of your page. Adjust settings to your needs, like enabling the "Pay" button to easily get paid in LYX through your Universal Page.

Share it with the world
Don't forget to share the link to your Universal Page in the Discord and on Twitter.